Action and a laid-back pace, work and relaxation, a supplier location nicknamed the 'nanny goat town' – the Gifhorn region is a place where contrasts come together. But what's the nanny goat all about?
The residents of surrounding communities used to somewhat disparagingly refer to Gifhorn as the 'nanny goat town', as it was one of the poorer towns in which many farmers couldn't afford a cow but rather just a single nanny goat to supply their own needs. A nanny goat statue on Steinweg near the Aller Bridge recalls the original meaning of the 'small man's cow'.
Today, the topic is treated in a tongue-in-cheek manner – the 'days of the nanny goats' are long gone. Gifhorn is flourishing – and not just as a town, but as an entire district: it not only boasts an above-average income for Germany and moderate rental and property prices, but also an especially low unemployment rate of around 4.5 percent. And when it comes to the number of residents who are engineers, Gifhorn takes eighth place nationwide, despite only having around 42,000 inhabitants.
The current emblems of the town don't have legs these days, but rather 'wings': with its 16 historic windmills and watermills, Gifhorn has earned itself a reputation as a mill town. Together, these mills form the world's largest – some say the world's only – open-air mill museum and are a real tourist magnet.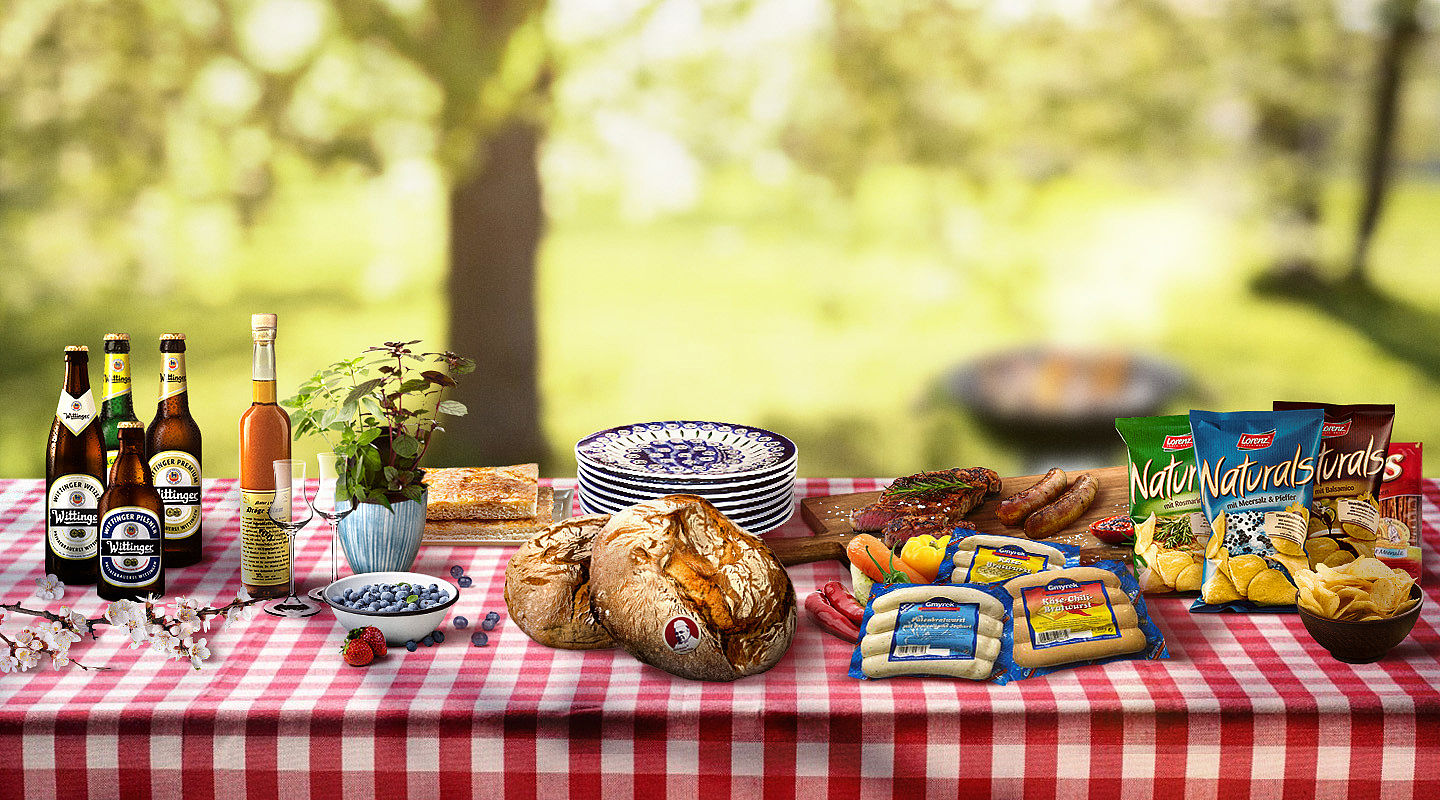 Crisps for your snack table and software for your car
Südheide Gifhorn is a typicalsupplier town, and not only for the automotive sector that is so predominant in the region: the Egger company, for instance, supplies plastics that are used to finish doors, work surfaces and floors. And, at Lorenz Snack-World in Hankensbüttel, the region's potatoes are turned into crisps that are a favourite around the world. Plus, the Südheide region provides important materials and knowledge for the automotive sector and industry: brake components from Continental Teves, pipes, tanks and custom-made products from Butting, as well as products, software and engineering for automobiles from IAV Automotive and Bertrandt. Incidentally, mobility doesn't necessarily have to mean driving a car – special wheelchairs, such as those used for disabled sports, also come from Gifhorn.
Get out into nature!
And after work? While urban dwellers who live in cities have to drive long distances to reach the countryside, it's right on the doorstep for the residents of Gifhorn: Südheide Nature Park and the moors, the river valleys of the Aller, Ise and Oker, water skiing on Bernstein Lake, sport and wellness options on and around Tankum Lake. But fantastic riding and bike routes for every taste and every fitness level also wind their way through the Südheide region. Those who are a bit out of shape or are visiting with children can take a short, 10-kilometre tour along the otter paths – and those who want to really want to cover ground over several days can choose the 200-kilometre Südheide Gifhorn circular cycling route, which starts and ends in Gifhorn. Finding the green surroundings a bit too quiet without an engine? No problem: at Offroad-Park Wesendorf, you can give it all you've got with quad bikes, all-terrain vehicles and motocross motorcycles.
It tastes best when you've picked it yourself
When spring arrives, Germany's favourite fruit and vegetables are simply a must: the Gifhorn district offers asparagus, strawberries and also blueberries galore. You can purchase freshly picked asparagus from local growers, even pre-peeled on request. Speaking of asparagus: did you know that Riesling isn't the only drink that goes with asparagus? The bitter flavours of a good beer are also a perfect match – such as those produced by Privatbrauerei Wittingen, a brewery that's been in family ownership since 1429: premium or unfiltered, and naturally made in Gifhorn. Those who have fallen in love with blueberries can enjoy them in an incredible range of ways in the district. Forsthof Grußendorf is just one example. This is one of 41 Lower Saxon farms that are known in the region under the name 'Blaue Höfe', or 'blue farms'. And if you want to burn off a few calories, you can even pick the berries yourself at some of them.
Hunting tales and cinematic dreams
But the Südheide Gifhorn region naturally has more to offer than nature and food, namely an exceptional and very special selection of museums.
Have you always wondered how craftspeople worked before electricity was available straight from the socket? Then you shouldn't miss Museum Burg Brome. The permanent exhibition in the community's oldest building lets visitors of all ages discover the craftsmanship tradition with all the senses – it feels as if the masters and their assistants have just popped out of the workshop for lunch. Numerous exhibition pieces can be handled and traditional working methods are demonstrated using modern media. See for yourself!
Jagdmuseum Wulff, a hunting museum in Dedelstorf-Oerrel, invites its visitors to see and be amazed by the history of hunting. Historic and modern weapons as well as one of Europe's largest trophy collections are also on display! A space measuring around 650 square metres is home to trophies from the hunting grounds of the Südheide region and European forests, as well as big game trophies from North America and Africa. The spacious outdoor area offers a 'nature stalking route' with wild boar, red deer, European mouflon and fallow deer.
Cinema lovers are also in for a treat: the Kinomuseum in Vollbüttel looks at the history of cinema's creation and development and, in addition to a collection of over 3,000 school and educational films, also offers plenty of technical delights: large projectors for 35 mm and 70 mm film, as well as early television technology, and equipment for small-format and amateur film.
The Otter Centre in Hankensbüttel is a real tourist magnet – especially for families with children: here, you can experience these charming animals in the wild. An idyllic tour of the centre is just the thing for a lovely day trip.
Those who like things on the traditional side will enjoy Südheide's Schulmuseum Steinhorst, a school museum which features regularly changing exhibitions. And 'EMMA – Museumswohnung im Kavalierhaus' authentically depicts the lifestyle of the bourgeoisie from the first half of the 20th century.
The Gifhorn district offers relaxation, plenty of action and real quality of life!